We offer a powdercoating service for enthusiasts
and hobbiests looking to protect and enhance expensive metal
parts, and in many cases we turn old rusty components back to like new condition. We have many colors and finishes available
which provide UV and fuel/solevent protection. All our prep work is done by hand to ensure the best quality finish.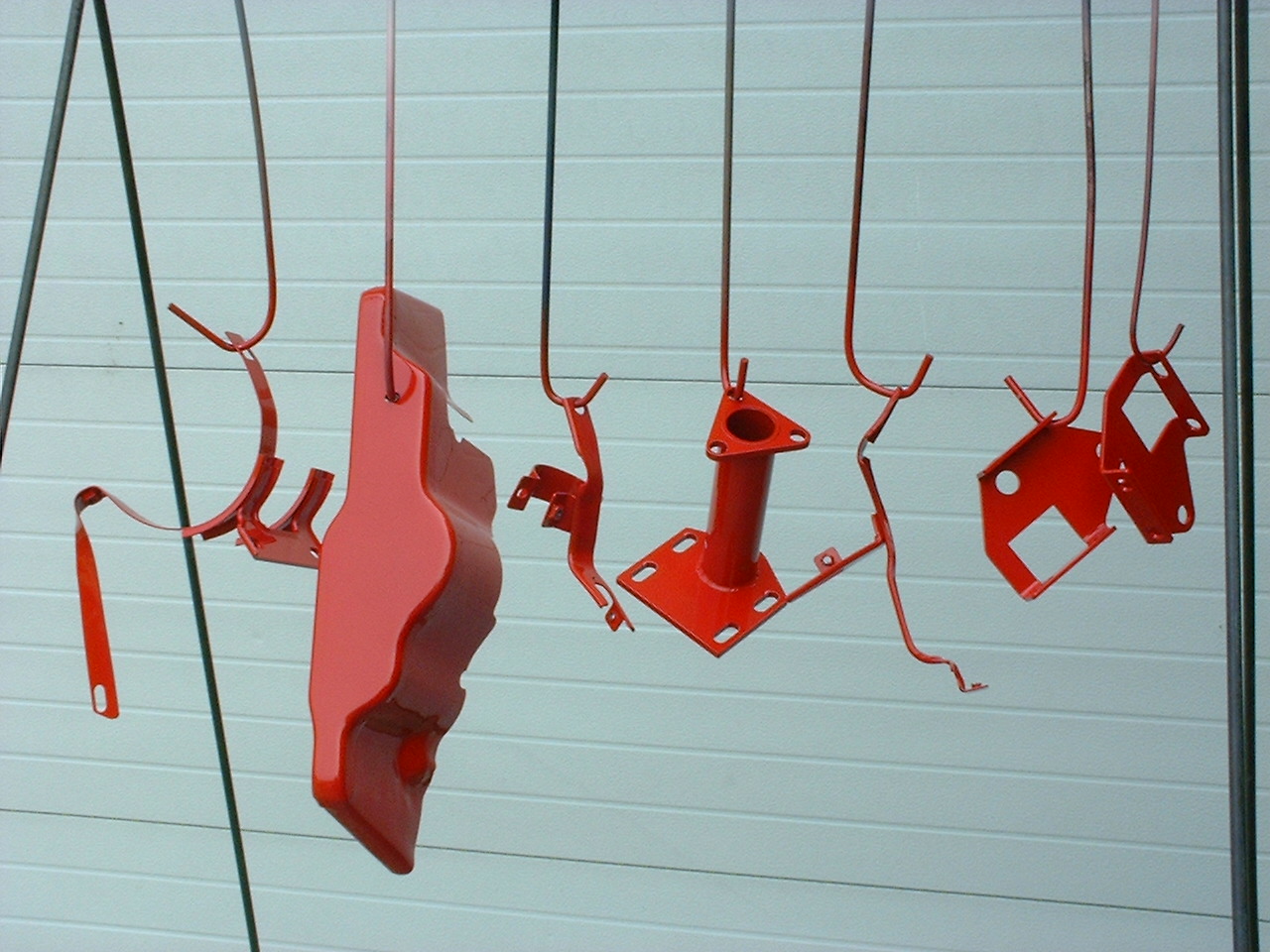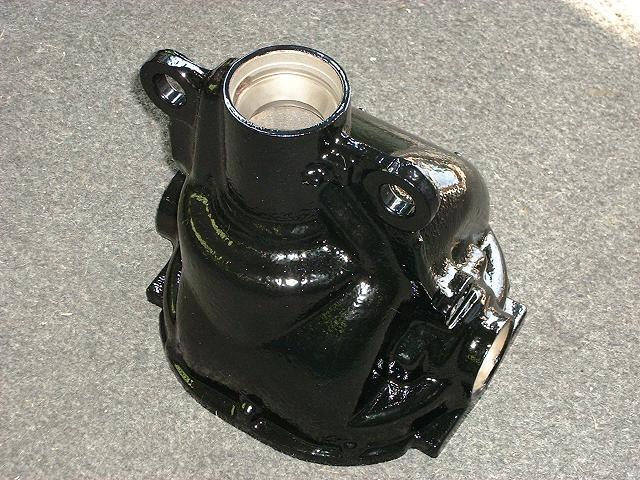 What can be powder coated?
Typically steel, aluminum, or iron. Our gun allows us to coat almost any surface, although it must be able to withstand 450 degrees for 40 minutes.



How its done: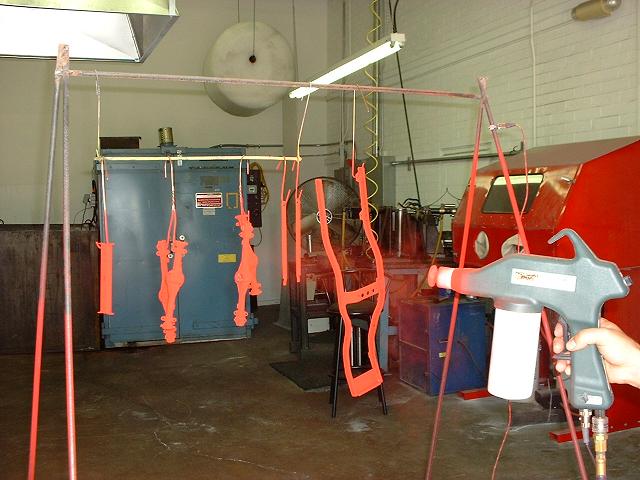 The powder used in powdercoating is actually a powdered plastic agent which is positively charged as it passes though our gun. The powder adheres to the grounded part using static electricity. Then the part is baked at a temperature of 350-450 degrees for 40 minutes. As the powder reaches the "flow out" temp. it begins to melt and encases your part in a plastic sheild which is highly resilient to U/V rays, fuels and solevents.
Here are a few facts:
The cost of powder coating is comparable to liquid with the benefit of a uniform, durable, and high quality finish that is environmentally friendly.

Powder coating is not indestructible, but is about the most durable decorative finish available, and far stronger than paint.

Before we can start the powdercoating process all parts must be free of contaminates: grease, rust, oil, paint, silicones,etc.

Media blasting is required for rusty and painted parts prior to coating. it is a good way to polish the surface to be coated which allows for better powder adhesion.. if you have your parts bead blasted before sending them to us, be sure to remove all grease and oil first because they can be driven deep into the metal if not. We will provide bead blasting as a part of the normal powdercoating process for a normal charge.

After the curing process is completed, the coated surface can be sanded and buffed similar to a painted surface. If you are planning on doing any surface filler work before coating, you MUST use "Metal To Metal" body filler which is availalble at any auto parts store. This product conducts electricity unlike traditional body fillers.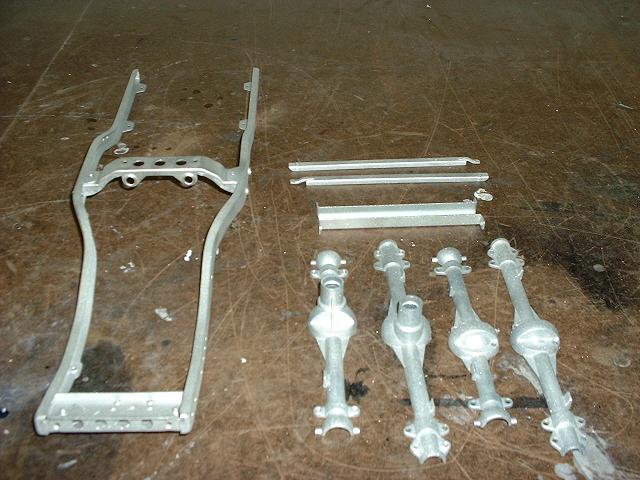 For maximum powder adheasion, the surface must be "squeaky clean". After the proper media blasting is used to remove previous coatings we degrease all parts by hand to ensure no contaminants are left on the surface. This is not a normal practice in large, high volume shops who use a 99% by volume water spray or bath to remove oils and grease. We have found this to be an unreliable method for degreasing.
What types of finishes are available?
Today there are over 200 different colors with RAL numbers for color referencing. Everything from matte to high gloss, transparents, flourescents and even Glow in the dark. Metallics, pearlescents glitters and holographic colors. Textures include hammertones, antique/veins, and wrinkles.
*High temperature coatings which withstand 1000 degrees are now available to be used on automotive exhaust components.
What can i have powdercoated?
Here are a few examples we have.